Photographs 
1) Felicitation and farewell to Dr. Madhu Garasia Prof. & HOD Anaesthesiology who is going to retire at the end of this month.
2) Felicitation of Dr. Jayashree,  Professor and Head department of medicine.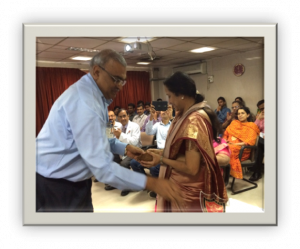 3) Felicitation to Dr. V.J.Laheri, Professor and X- Head Department of orthopaedic.
4) Felicitation to Dr. Karnik, Professor  and MICU  I/C KEM Hospital.